SPRING Singapore is an agency under the Ministry of Trade and Industry responsible for helping Singapore enterprises grow and building trust in Singapore products and services. As the enterprise development agency, SPRING works with partners to help enterprises in financing, capability and management development, technology and innovation, and access to markets. As the national standards and accreditation body, SPRING develops and promotes an internationally-recognised standards and quality assurance infrastructure. SPRING also oversees the safety of general consumer goods in Singapore.
SCT Construction places emphasis on professional standards. Our relationship with clients is founded on the commitment to establish long term, mutually beneficial partnership. We practice an "open-door" policy and encourage feedback. Work problems and issues are speedily brought up and tackled accordingly. Experienced advice, innovative response and personalised service are indeed the essence of our service. In seeking excellence, we are not only committed; we have the discipline to stay committed.

Nordic Country Home is a synonym for unmistakable style, sound experience in sourcing, quality control and customer service. We specialise in handcrafted furniture, interiors and decorative items with a unique…

Construction of all types of houses. Construction of railway works and road works.
Construction of public welfare works. Construction of other civil works.
Demolition. Plan preparation. Installation of electric system.…
TJJ.T Holdings – Saigon Departmen Store
TJJ.T Holdings manufactures a variety of accessory fittings for garments, handbags, souvenir gifts, furniture and other wholesale products. Our business established in 1986. During the next 14 years the company…
Nam Long Development Corporation

Nam Long Development Corporation ( NLDC) was established in February 2007 and is an entity of Nam Long Group – a reputable developer with over 17 years of building and…

Mainspring Vision  To provide a season of preparation for a lifetime of learning for your child    Mainspring Mission   Roadmap  We strive to give every child a roadmap to…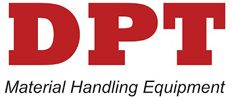 DPT Ltd., Co specialise in sales, hire, repairs and servicing  full range of fork lift trucks e.g Diesel, LPG and electric power trucks. Based in HochiMinh city and two agents in…
 New Vision Logistic Services LTD

New Vision Logistic Service co., ltd can offer to Oversea Partners our agency services for CIF shipments as releasing cargo to consignee on behalf of their owned Brand Name, Documents control (MBLs, HBLs), collect of necessary payments directly from consignees. Our wide experience of work in this area will help our Partner to expand their biz.

Data Terminator (DT) was incorporated in 2007 to provide best in class security solutions and services.
 
BUSINESS CONCEPT BizlinkViet is founded to assist business individuals, small and medium scale businesses to outsource their non-core departments to be more productive and efficient. BizlinkViet enables individuals, SMEs to…